Doctors & Staff
Meet the experienced and friendly doctors and staff who make Aledo Family Eye Care the leading provider of vision care products and services in Aledo.
---
Marcus H. Gleaton, OD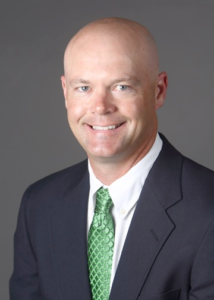 Dr. Marcus Gleaton received his Bachelor of Science in Biology from Texas Tech University and his Doctor of Optometry degree with honors from the University of Houston College of Optometry.
Dr. Gleaton is a therapeutic optometrist licensed to treat eye infections and is certified as an optometric glaucoma specialist. He is a member of the Texas Optometric Association and the American Optometric Association. Dr. Gleaton served as the president of the Tarrant County Optometric Association in 2002 and is actively involved in the Optometry Giving Sight program. He has also served on the Parker County Committee on Aging Board and a former member of the Business Development Group of Aledo. Dr. Gleaton was a founding board member of the Aledo Education Foundation in 2013. He and his family attend Christ Chapel Bible Church. Dr. Gleaton also enjoys spending time with his family.
---
Anna
Anna wears many hats for Aledo Family Eye Care. She is currently serving as the office coordinator. Anna also performs the office duties of ordering contact lenses, and optician when needed. Anna has knowledge in every aspect of the office and would love to help you if you have questions.
---
Michele
Michele is our contact lens specialist and optical assistant. She is responsible for ordering, verifying and dispensing contact lenses. Additionally, she assists in the optical as needed. Michele has been in the optometric field for many years and has a wealth of knowledge in many areas of the practice.
---
Courtnay
Courtnay is responsible for insurance filing and verification. She is also responsible for appointment recalls and scheduling. Courtnay also assists with contact lens classes. She has multiple years of experience in the eye care industry. Please give Courtnay a call if you have questions regarding insurance or appointments. She will be happy to help.
---
Donna
Donna is our lead optician. She has many years of optical experience and enjoys helping patients find just the right frame. She is very knowledgeable with regard to lens options as well. Please visit Donna for any of your optical needs.
---
Ashley
Ashley is our lead technician. She is responsible for pre-testing patients prior to the doctor evaluation. Ashley is also very knowledgeable about contacts. She is happy to help with any of your exam or contact needs.
---
Ena
Ena is our front desk specialist. Ena has worked in the optical industry for many years and has knowledge in many areas of optometry. She really enjoys her job of greeting and assisting patients. Call Ena to schedule your appointment today.
---