Doctors & Staff
Meet the experienced and friendly doctors and staff who make Aledo Family Eye Care the leading provider of vision care products and services in Aledo.
---
Marcus H. Gleaton, OD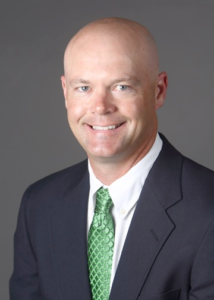 Dr. Marcus Gleaton received his Bachelor of Science in Biology from Texas Tech University and his Doctor of Optometry degree with honors from the University of Houston College of Optometry.
Dr. Gleaton is a therapeutic optometrist licensed to treat eye infections and is certified as an optometric glaucoma specialist. He is a member of the Texas Optometric Association and the American Optometric Association. Dr. Gleaton served as the president of the Tarrant County Optometric Association in 2002 and is actively involved in the Optometry Giving Sight program. He has also served on the Parker County Committee on Aging Board and a former member of the Business Development Group of Aledo. Dr. Gleaton was a founding board member of the Aledo Education Foundation in 2013. He and his family attend Christ Chapel Bible Church. Dr. Gleaton also enjoys spending time with his family.
---
Bailey Kennedy, OD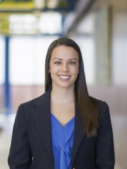 Dr. Kennedy grew up in Aledo, Texas and works part-time at our office. She received her Bachelor of Science in Biology from Baylor University where she was part of the Acrobatics and Tumbling team and was on the Big XII Honor Roll all semesters.
She earned a Doctorate of Optometry from the Southern College of Optometry in Memphis, TN. During that time, she was a member of the Sports Vision Society and the Fellowship of Christian Optometrists. She completed internships in Memphis and in Fort Worth where she received extensive training in dry eye syndrome, glaucoma, diabetic retinopathy, pediatrics, and co-management of cataract, refractive, glaucoma, and transplant surgeries.
Dr. Kennedy is a licensed Therapeutic Optometrist and is a Board-Certified Optometric Glaucoma Specialist. She is a member of the Texas Optometric Association and the American Optometric Association. Outside of treating patients she enjoys spending time with her husband, Kyle, son Cooper, and Boston Terrier named Mosby.
---
Anna
Anna wears many hats for Aledo Family Eye Care. She is currently serving as the office coordinator. Anna also performs the office duties of ordering contact lenses, and optician when needed. Anna has knowledge in every aspect of the office and would love to help you if you have questions.
---
Michele
Michele is our lead technician and contact lens specialist. She is responsible for training insertion and removal of contact lenses. She is also responsible for our vision insurance filing. Michele has many years of experience working in the optometric field and always happy to help our patients.
---
Adam, ABOC
Adam is our ABO certified optician. Adam has over 20 years of optical experience and is knowledgeable in many areas of the optical industry. Adam does an excellent job in selecting eyewear that will meet your visual requirements and provide you with the look you desire. Also, a skilled craftsman, he enjoys fabricating your Rx lenses for your glasses. With our office's Finishing Lab, Adam is able to edge lenses to insert them into our quality frames. Please give him a call if you have any optical related questions.
---
Courtnay
Courtnay is responsible for insurance filing and verification. She is also responsible for appointment recalls and scheduling. Courtnay also assists with contact lens classes. She has multiple years of experience in the eye care industry. Please give Courtnay a call if you have questions regarding insurance or appointments. She will be happy to help.
---
Ashlee
Ashlee is our front desk who greets our patients at check-in with a friendly smile. She also answers the phones and handles the scheduling of our appointments. Ashlee will be happy to answer any questions you may have regarding our office.